We polled some avid teens to tell us about their favourite books right now, and they shared some of their top picks. Try these great reads for your teen to keep them flipping the pages while they're practicing social distancing at home.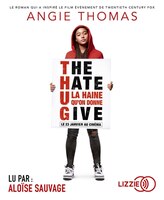 About the book: Sixteen-year-old Starr Carter witnesses the fatal shooting of her best friend Khalil at the hands of a police officer. But real trouble begins when she must find the uneasy balance between her two worlds: the poor neighbourhood where she lives and the fancy suburban prep school she attends. When his death becomes a national headline, and he gets labeled as a trouble-maker, protesters take to the streets in his name. What really happened that night? Only Starr can answer that question. But doing that may affect her whole community… and her life. $24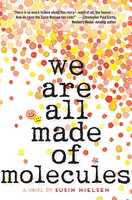 About the book: Thirteen-year-old Stewart Inkster is academically brilliant but "ungifted" socially. Fourteen-year-old Ashley Anderson is the undisputed "It" girl of grade nine, but her marks stink. Their worlds are about to collide when Stewart and his dad move in with Ashley and her mom. "The Brady Bunch" it isn't. Stewart is trying to be 89.9% happy about it, but Ashley is 110% horrified. She already has to hide the truth behind her parents' divorce; "Spewart" could further threaten her position at the top of the social ladder. They are complete opposites. And yet, no matter their differences, they share one thing in common: they–like the rest of us–are all made of molecules. $13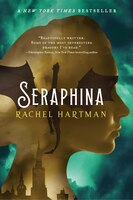 About the book: Forty years of peace have done little to ease the mistrust between humans and dragons in the kingdom of Goredd–especially when dragons can disguise themselves in human form. Seraphina Dombegh has reason to fear both humans and dragons. An unusually gifted musician, she joins the court just as a member of the royal family is murdered—in suspiciously draconian fashion. Seraphina is drawn into the investigation and as a sinister plot to destroy the peace unfolds, she struggles to protect her own secret; the secret behind her musical gift, one so terrible that its discovery could cost her life.
$15
Related: How To Enjoy Studying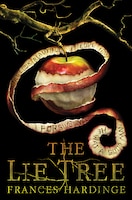 About the book: A Victorian mystery with a dash of eerie magic. Fourteen-year-old Faith Sunderly's father has been found dead under mysterious circumstances, and as she is searching through his belongings for clues she discovers a tree that only bears fruit if you whisper a lie to it. The fruit of the tree, when eaten, will deliver a hidden truth to the person who consumes it. The bigger the lie, the more people who believe it, the bigger the truth that is uncovered. Faith realizes she is good at lying and that the tree might hold the key to her father's murder, so she begins to spread untruths far and wide across her small island community. But as her tales spiral out of control, she discovers that where lies seduce, truths shatter…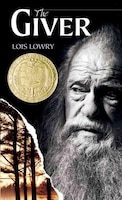 About the book: Twelve-year-old Jonas lives in a seemingly perfect community where everyone has their role assigned by the community elders. Things are peaceful, safe, and controlled. But when Jonas receives his own life assignment and starts working with the mysterious Giver of Memory, he begins to understand the dark, complex secrets behind his fragile community. The more Jonas learns, the more he understands their peace and contentment is a lie that he must escape, even if it means risking his own life.
Related: Why You Should Introduce Your Kids to Journaling

---
For more great resources, check out our latest issue! You can read the full March/April issue of WestCoast Families magazine online here.